What does our HLTINF006 suite include?
Easy Train Now are confident that minimal edits are required. In a bid to minimise the amount of time required in contextualisation, we

brand

your material.
Discounts can be applied for large quantities and for first purchases.
Example of an online learner guide
We think our online learner guides are a cut above the rest. This example is from a Chapter we created based on a cluster request. Scan the QR code to view, or via the link below 🙂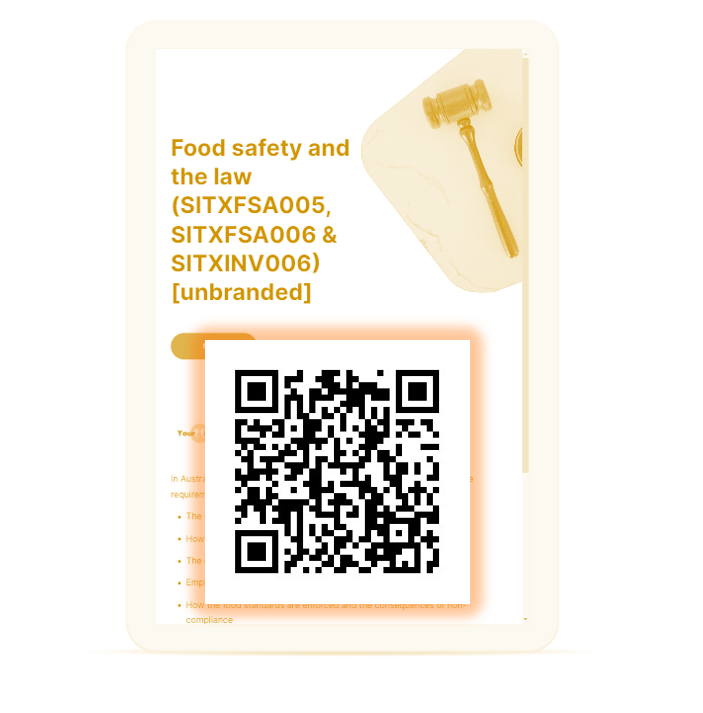 I'm not ready to buy, but I would like more more information or a free sample...
We'd love the opportunity for a coffee catch-up, or a online meet and greet so we can demo some of our products…